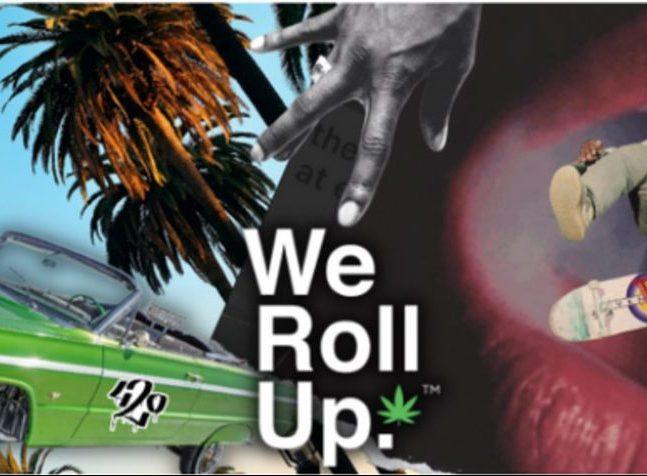 Shop Cannabis In-Store or Order Online for Pickup & Delivery
We Roll Up is Your Home for Cannabis in San Pedro
As the first legal, licensed cannabis dispensary in San Pedro, We Roll Up continues to pioneer change for the better. Our doors are open, seven days per week, to anyone and everyone from all walks of life. We create a secure, comfortable, and accepting environment for recreational novices and devotees, medicinal patients, locals, visitors, and adventurers. If you're 21 years of age or older, with a valid ID, you can shop with us. Our knowledgeable and helpful staff members are excited to assist you in anything you need, from recommendations to efficient and pleasant customer service.
We Are Here to Serve Your Cannabis Needs
Get Elevated with We Roll Up
Let us welcome you, share insight into our extensive menu of cannabis products and guide you through a positive and rewarding experience. Our friendly staff is here to help, and we always have a Spanish-speaking member of our team onsite. You're going to enjoy exploring a wealth of options, including exceptional smokable flower, all types of pre-rolls, a wide variety of vapes, delicious gummies and edibles, potent concentrates, and soothing topicals.
Finding your perfect strain is our mission. We just love elevating the quality of life and are more than happy to smooth your path with conveniences such as online ordering, in-store pickup, and curbside pickup. For recreational and medicinal marijuana, We Roll Up is where potential and opportunity meet. We bring communities together through a supportive atmosphere and quality products that enrich socialization, bring medicinal relief, and provide a variety of options to suit all needs. Stop by from anywhere across the country and discover the best of cannabinoids, terpenes and effects.
Customer Reviews
What our customers are saying
This place is amazing! Awesome service, the guys here take care of me!! Real blessing to this town! Awesome to see a legal dispensary in San Pedro! Come see David he'll take care of you!
I went in for the first time today. Perfect. Every tender was so nice and the guy that helped me pick out my stuff was so helpful and made sure I was really taken care of. I love that this new local place opened up and is awesome. I will definitely be making this my new first stop shop.
I finally made it in here and man its rad! Super chill spot with a cool vibe, good product and budtenders who know their stuff. Stoked that there is a legal shop in Pedro now. Will for sure be going back.
Awesome staff, friendly and knowledgeable. Welcomed from the moment you check in. Need more stars! Recommend to everyone.
First time discount! Head here for quality products and FANTASTIC service.
Great staff. They inform you on deals and are very friendly and efficient. Love this place.
Weed Near Me, Weed Shop, Dispensary Near Me, Weed Delivery & Weed Dispensary

San Pedro, CA, San Pedro, CA, Torrance, CA, Rolling Hills Estates, CA, Rolling Hills, CA & Harbor City, CA
Cannabis San Pedro, CA | Dispensary Near Me Rolling Hills, CA | Edibles Wilmington, CA
Edibles

∴

Cannabis

∴

Medical Marijuana

∴

Weed

∴

Pot ∴ Rolling Hills Estates, CA ∴ Rolling Hills, CA ∴ San Pedro, CA